Motivational talks
Health and wellness forums
Fitness adviser
Race management
Mentorship
David Thuo – Recreational Runner - 2hrs 38min marathoner
---
43 years old, Married, Father of three and together with his wife Ann Thuo has been working out since their first-born came to the scene 20 years ago. Running was the only form of workout we could afford then. It has now become a part of our lives.
Managing Director of Aero Atlas Technologies LTD an aircraft component Overhaul company based in Wilson Airport. Aircraft Engineer by training and has been in charge of various aspects of Aircraft maintenance ranging from production work on the aircraft to Quality Control and Quality Assurance.
Director of Professional Aviation Support Limited an aircraft spare parts Supply Company and Precision measuring tool Calibration Laboratory.
Passionate about mentorship and is actively involved in mentoring many people in various aspects of life especially career, fitness and personal branding amongst others through the various social media platforms and speaking engagements at various forums.
Running achievements
---
Ultra-marathons:
Comrades 90kms Marathon South Africa in 2016 and 2017 – Silver medalist (under 9 hours) South Africa.Two Oceans 56 kms Marathon South Africa 2016
Full marathonsLocal marathons:
Multiple Standard Chartered marathon, Kilimanjaro marathon, Lewa Marathon amongst others
International marathons:
Currently running the circuit of the 6 biggest marathons in the world known as The Abbott world marathon majors which consists of London Marathon, New York Marathon, Boston Marathon, Chicago Marathon, Berlin Marathon and Tokyo Marathon. Of the 6 marathons, only Tokyo Marathon is left which he is training for to run on 1st of March 2020.He is currently one of the fastest recreational runner in the training circles with a personal best time of 2hrs 38 min 59 seconds run at the Berlin Marathon 2019 on 29th September 2019.The rest are as follows
David's Values
A drive to achieve and believes that what the mind conceives, a man can do.
A Strong believer of the quote that "Our Health is our greatest Wealth, David is up at 4 am each weekday, drives to the gym, runs between 15 and 40 kms depending on the day and phase of training, averaging between 110and 125 kms each week. This is irrespective of the weather.
We have a given number of hours in a day we can do so much. David spends lots of time in the gym doing strength training on short run days. Gets to the office between 8.30 and 10 am depending on the day
Passionate about seeing people challenge themselves to the next level and eventually achieving their dreams. This stems from his belief that the greatest success is that which carries on board the people that are around us as opposed to individual success.
Blessing others through what we have been blessed with-David is Involved in charity work to support less fortunate people amongst the society plus community work. He recently organized a run dubbed "Ignite 2020" on New years day 2020 which was a way of bringing the entire family to run together and support Charity. The race proceeds will go towards supporting Fistula operations charity work by Amref Health Africa in Kenya. This will be an annual event.
He hopes to keep running and staying fit for as long as God grant's him the strength.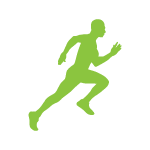 2:59
London Marathon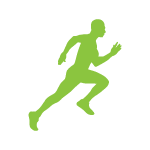 2:59
New York marathon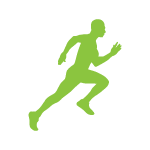 4:05
Boston Marathon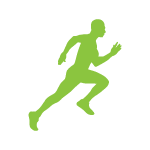 2:48
Chicago Marathon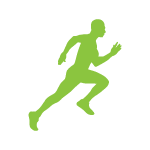 2:38:59
Berlin Marathon
Involvement and Contribution to Running
---
David is actively involved in training recreational runners on different aspects of running ranging from the actual science of running, nutrition, hydration, training programs etc. He has held various formal tailored training sessions for beginners and advanced recreational runners. Going ahead to coach them towards race trainings.
He has actively been involved in the creation and development of recreational running. Together with other runners, he is involved in organization of recreational runs through various clubs where runners support each other towards trainings and races. He is a member of the Run Fit club one of the vibrant recreational runners clubs.
Recreational runners form approximately 99 % of runners in any race and the growing trend has seen the need to have co-ordinated effort to support these runners. Towards this, David and a team of other runners are currently pushing for registration of an Umbrella body for recreational running in Kenya, whose vision is to promote amateur athletics, especially road and cross country running as well as fitness activities.